Jakarta (Antara) – Indonesian technology company that focuses on developing electric motorbike ecosystem infrastructure, Electrum, launched its first electric motorbike, the H5, in Jakarta on Thursday.
Electrum product designer Rehan Arifinsyah said, "Indonesia has a unique culture and outlook on motorbikes, not only as a means of transportation, but also as a part of life, and the H5 is designed to meet the needs of Indonesians. Is designed for."
Rehan said the H5 was researched and developed and tested in Indonesia to ensure the electric motorbike was suitable for navigating various terrains in Indonesia.
With a spacious internal compartment, the Electrum H5 can store two batteries and a helmet at once. In fact, claims Rehan, the space in the front can hold a gallon of water or an LPG gas cylinder.
"The H5 is designed for high functionality to suit the needs of motorbikes, which need to be agile and comfortable when used for long periods of time as Indonesian motorbikes are the backbone," said Rehan.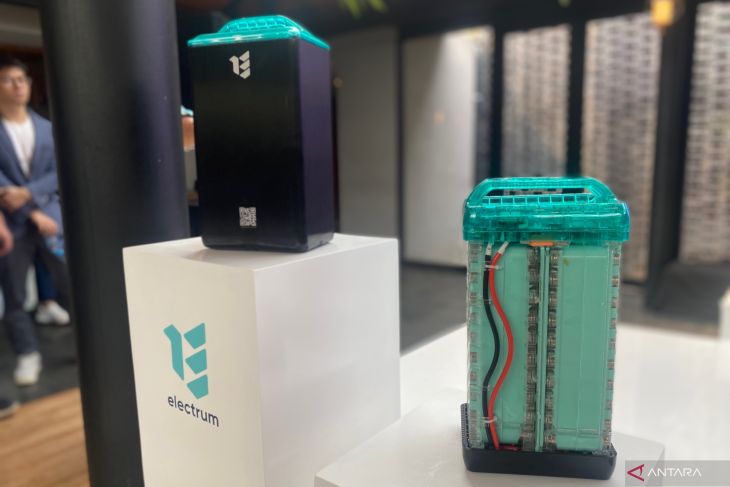 Meanwhile in terms of performance, Electrum mechanical engineer Yuditya Pratamputra claims that the H5 has a top speed of 90 km/h, and is capable of accelerating from 0-60 km/h in six seconds.
Battery was also made from H5 compact Weight less than 10 kg, capacity 1.8 kWh. The battery also has a battery management system (BMS) and IoT, which means it has multiple smart sensors and can be used to collect data about the battery's condition.
"In terms of power delivery, this motorbike does not experience 'pulling', however, it is quite smooth and capable of high acceleration. form factors "The battery is also small, however, it is energy dense," Yuditya said.
In addition to electric motors, Electrum also offers assistive technology like batteries, battery swap station (BSS), and a digital application called ELMA.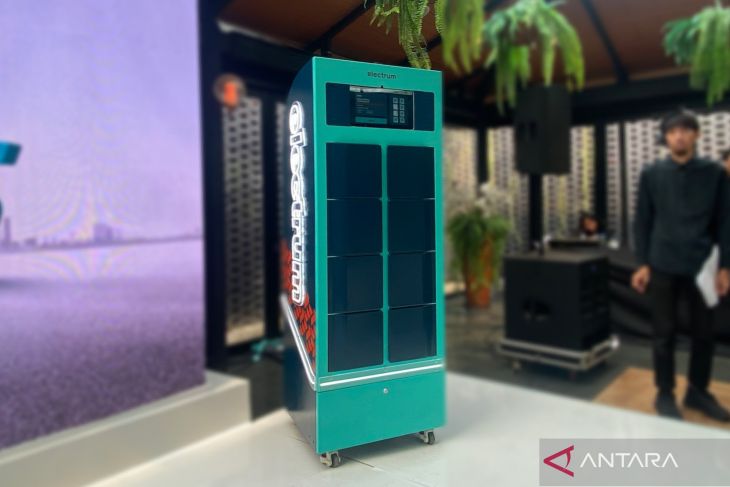 BSS is a place to charge Electrum motorbike batteries that is spread across various locations such as gas stations and other places to exchange batteries with other units so that there is no need to wait for charging.
To date, Electrum has approximately 40 BSS, with a target of 150 locations by the end of 2023 and more than 1,000 locations in the Jakarta area by the end of 2024.
ELMA is an application integrated with motorbikes, which can be used for everything from searching for the nearest BSS location to information about the vehicle's status.
Regarding sales, the H5 motorcycle has not yet been released to the public and is currently being used for testing by motorcycle taxi partners. Online. electrum There are plans to add 500 units in phases by the end of 2023.
The company is also registering the H5 with relevant agencies to obtain Domestic Component Level (TKDN) certification, which will result in government subsidies and incentives for electric motorbikes.
"We are currently in the process of obtaining a TKDN certificate," said Patrick Adhiyatmadja, Managing Director of Electrum.
Also read: Electrum uses 3DExperience platform in the production of electric motors
Also read: Electrum collaborates with Pertamina to package electric batteries
Also read: Analyst: Electrum factory construction gives positive sentiment to GoTo shares
Also read: KESDM accelerates "Door to Door" electric motor conversion program
Reporter: Pamela Sakina
Editor: Natisha Andarningtyas
Copyright © Antara 2023